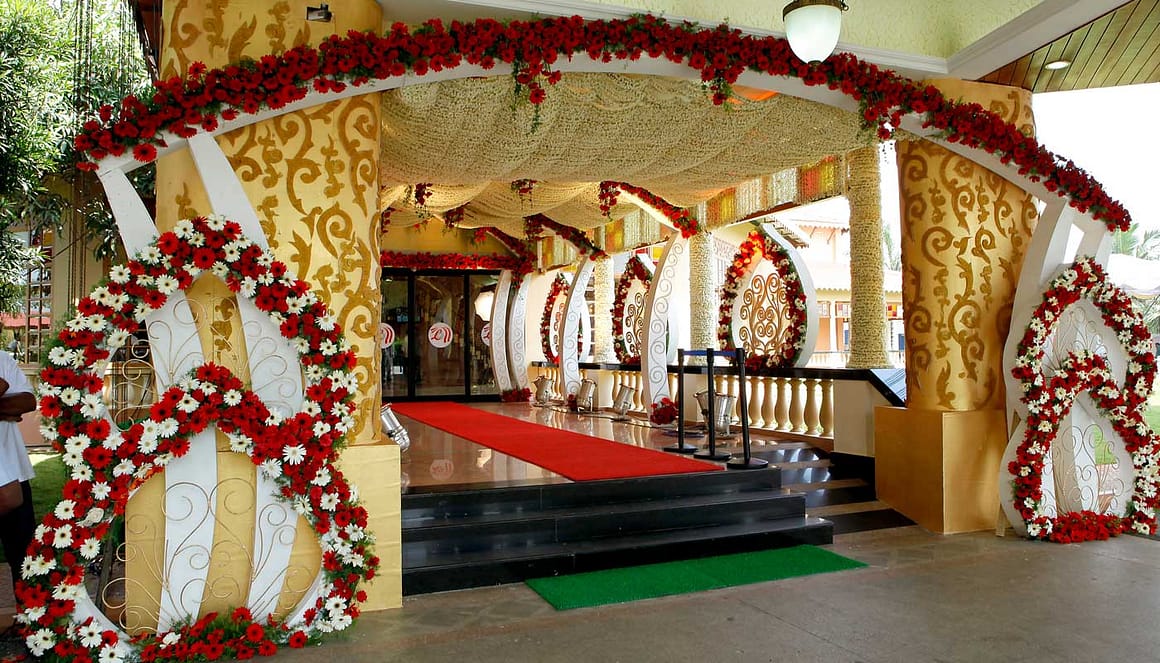 The elegance & warmth of The Event's King makes it one of the most sought after banquet hall in Agra. A perfect mix of contemporary design and state-of-the-art technology, The Event's King offers a pillar-free hall adjoined to an open-air water front with a capacity 4000 people.
Having us as your venue partner means you can sit back and relax. A professionally managed banqueting team will ensure that every little detail from decor and variety of themes are taken care of, to make your event a grand success.
Not everyone has similar choices. Some like to keep it private and closed with a few family, friends or associates involved, while some like to make it grand and eventful by inviting everyone they know to celebrate their happiness and joy with. With the concept of destination events evolving with new aspects, The Event's King brings for you the perfect solution, with the best of F&B Services available in the industry. A global quality which will please you for sure and the finest amenities that make your event unique, await your orders.
Our outdoor catering is known for its wide customization menu options that will indeed fulfil your requirements and are cost effective too. With a quality that matches international standards, we offer the finest premium facilities to best serve the needs of the modern day stylish couples, who wish to give a unique and contemporary feel to their wedding day. We are focused to maintain our global outlook and devoted perspective which helps us satisfy our clients with their requirements and needs. Our catering services have an ethnic feel to them, yet we embrace the western cultural shift that has made a huge impact on our guests' minds. So, be it an official gathering, outdoor conference meets, corporate parties, weddings or any other occasion, our services will always run parallel to your requisite and make the event, the best one ever!.
At The Event's King, Destination wedding planner in Agra we are always pushing boundaries to provide maximum comfort, leisure, quality and panache that you deserve, with our outdoor catering services. We believe that the perfect cuisine can be enjoyed best when coupled with the aesthetic beauty of nature, in an open environment.