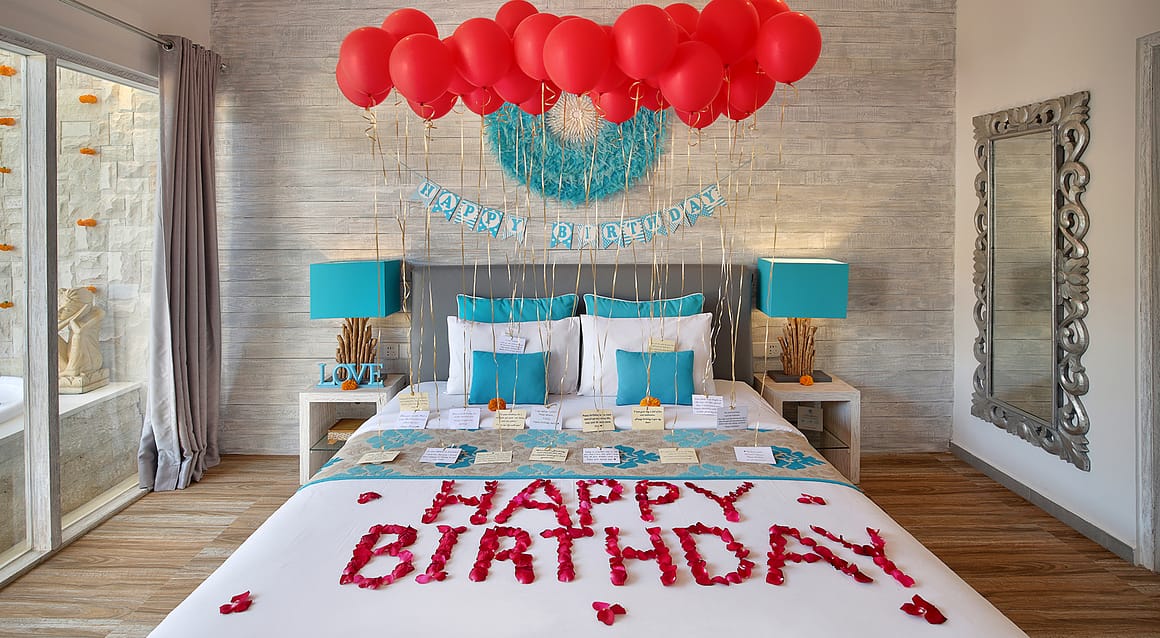 A beautifully decorated room can make you spend some quality moments!
Ambience and decor of a room can change the overall mood of people and the entire environment. TheEvent's King understands it very well and that's why we offer customized room packages at unbelievable prices. Be it birthdays, anniversaries or any other special occasion, we make best room decorations available for you to match your needs and budget.
Our various room decoration packages comprise balloons, couple photos, ribbon hangings, masks, cakes, pots and anything which you want to make your occasion memorable. Quantity of decor items can vary according to room packages designed at different price range.
Our perfect event management and planning services are here for your every need. Check out our various room packages and get ready to surprise all your guests with awe-inspiring room decorations.