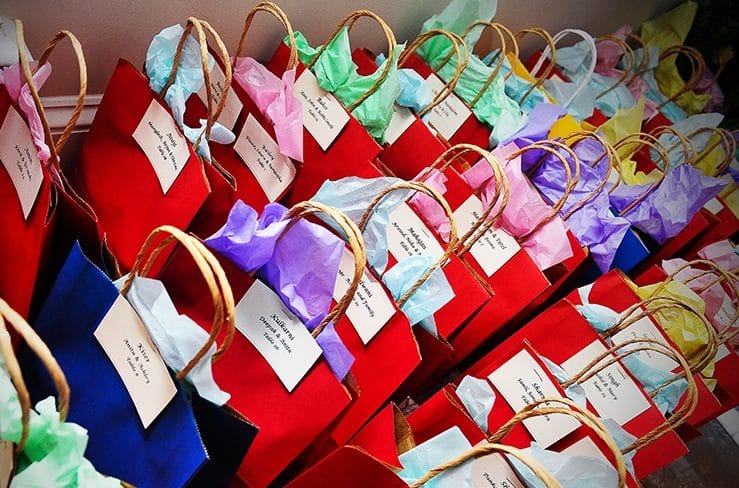 Ideating, sourcing and packaging themed giveaways or favours, event-related giveaways, gifts for Mehendi ceremony, and welcome hampers for guests
Wedding favors and gifts are a great way to show your affection and appreciation for your wedding guests. They can range from small DIY to bigger luxury gifts; there's a lot you can do depending on your budget. Although it is an old practice dating back to century old European traditions, arranging for wedding favors has become a big trend in Indian weddings as well. A gesture that is always appreciated, the wedding favors need to be thoughtful and apt for the occasion, no matter how much you are spending on them.
The  Event's King  – The Wedding Planner, Agra will help you put together the wedding favors and wedding gifts best suited to you and your wedding celebrations. We will source and package your giveaways, gifts and favors to go along with the wedding invitations, for different functions or for hotel room gifts, as per your requirements.