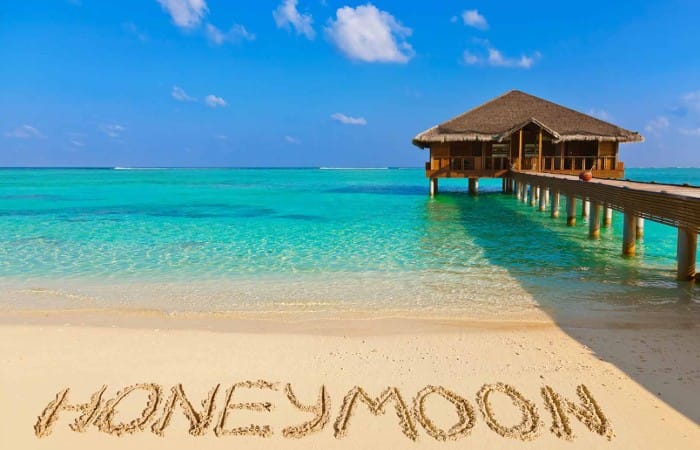 When planning a honeymoon for you and your partner, there a few basic things you need to keep in mind. Firstly, you should start with a clear idea of what your vacation personalities are for example would you want the quintessential romantic getaway or are you an adventurous thrill seeker looking to pump the adrenaline with your spouse? Whether you are dreaming of days spent walking around beautiful town squares and scouring museums, an adventurous honeymoon white water rafting and kayaking, wildlife watching at a safari or spending lazy days at the beach sipping cocktails, make sure you both discuss what you want from your honeymoon.
The Event's King – The Wedding Planner, Agra offers honeymoon planning as part of our post wedding services. We will help you locate the ideal honeymoon destination and packages and take care of all the necessary arrangements for you right from the bookings to creating an itinerary to maximize your romantic holiday.
Best Honeymoon Destination
Decide on a realistic budget early on and that will make it easier to zero in on a few ideal honeymoon destinations. Once you know what kind of honeymoon destination you want, how much you can spend and the time you have, you start looking at the various Indian honeymoon spots and international honeymoon destinations. There are so many diverse spots in the country itself ranging from luxurious resorts in states like Goa and Rajasthan to exotic and offbeat locales far away from the crowds. International honeymoon destinations like Europe, South East Asia and South America are popular and there are tons of information available and plenty of choices. If your tastes vary, find a destination that has the best of both worlds. Always check for the weather conditions and seasons for the destination, depending on what time of the year you want to go.
Once you decide on your dream destination check for packages that give you the best bang for your buck. Some resorts offer all inclusive holidays and honeymoon packages with your airfare included. Talk to various travel agents and check online travel sites for the best deals.