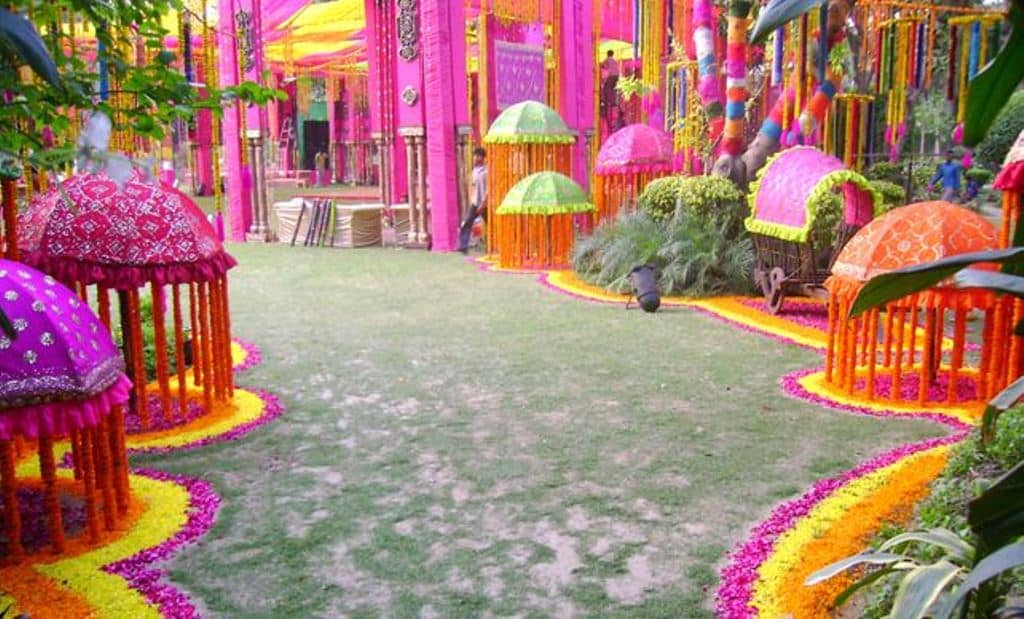 Your wedding décorations should be a harmonious blend of various design aspects like lighting, decorations, table settings etc. and the actual location or venue itself. Once you find your ideal wedding venue it is important to decide on the aesthetic direction you have in mind for the event and your budget.
Wedding and wedding reception design and décor is not a simple undertaking involving just the big picture decorations like the flowers, mandap and basic lighting, it involves a variety of small and big tasks like seating arrangements, finding or creating the perfect centerpieces or stage backdrops, deciding on ambient or mood lighting and much, much more.
The Event's King  – The Wedding Planner, Agra is here to help with all your décor and design needs, right from engagement décor to the wedding reception and all events in between. We will conceptualize, create and coordinate themes and all your décor desires, in conjunction with your vision. Whether it's importing exotic flowers for your big day, picking the best fabrics, designing elaborate sets or sourcing props, The Event's King will take care of it all making the best use of your budget.